LATEST NEWS
Read all the latest news from AHS – one of the UK's leading specialists and retailers of landscaping products and accessories.
Why Is Aggregate Used In Asphalt?

Discover why aggregate is essential in asphalt. Learn about its role in providing stability, strength, and durability to pavement, and how different types and sizes contribute to withstanding wear and tear, heavy loads, and weather conditions. Find out the importance of aggregate in structural stability, load-bearing capacity, rut resistance, skid resistance, drainage, and noise reduction. Explore the properties, preparation, handling, size distribution, and proportioning of quality aggregate for asphalt. Understand aggregate gradation specifications and the challenges and limitations associated with its use. Lastly, delve into research and innovation in aggregate technology for sustainable and high-performing asphalt pavements.

What Are The Advantages Of Play Area Bark Over Rubber Mulch?

What are the advantages of play area bark over rubber mulch? Discover the benefits of play area bark, including safety, environmental impact, cost-effectiveness, aesthetics, accessibility, allergy-sensitivity, natural habitat preservation, versatility, heat absorption, and odor control. Create a safer, eco-friendly, and enjoyable play area for children with play area bark.

How Does Woodchip Mulch Affect Soil Nutrition?

Discover the impact of woodchip mulch on soil nutrition! Enhance soil fertility, retain moisture, control weeds, and reduce erosion with this sustainable gardening method. Learn about nutrient conservation, slow release, and microbial activity. Improve your garden's health with woodchip mulch!

How Does Bark Mulch Conserve Water In The Garden?

Learn how bark mulch conserves water in your garden by creating a barrier against evaporation, regulating soil temperature, and suppressing weeds. Discover the benefits of bark mulch and how it can help you save water and create a vibrant outdoor space.

What Type Of Bark Promotes Healthy Plant Growth?

Find ways to recycle and reuse bark products to reduce waste and environmental impact. Use old bark mulch as compost or incorporate it into your garden beds as a soil amendment. Additionally, consider using bark chips or nuggets for pathways or decorative purposes. By repurposing bark products, you prolong their lifespan and contribute to a more sustainable gardening practice.

What's The Difference Between Woodchips And Bark Nuggets?

Learn the key differences between woodchips and bark nuggets for landscaping. Explore their appearance, composition, uses, cost, durability, safety, application, availability, and environmental impact. Make an informed decision for your landscaping needs.

How To Install Woodchips In A Playground?

Learn how to install woodchips in a playground in this comprehensive guide. From choosing the right type of woodchips to preparing the ground and spreading them evenly, we've got you covered. Create a safe and fun playground environment for the little ones to enjoy!

Can Woodchips Deter Pests In Play Areas?

Discover how woodchips can act as a natural pest deterrent in play areas, keeping insects, rodents, and birds at bay. Learn about the benefits, proper installation techniques, and considerations for using woodchips, as well as case studies showcasing their success. Find out how woodchips create a safe and inviting play environment and reduce maintenance costs. Safety guidelines for using woodchips in play areas are also provided.

How Do I Use Woodchips As Mulch?

Discover how to use woodchips as mulch in your garden for thriving plants and a picturesque landscape. Learn about choosing the right wood type, preparing the area, applying woodchips, and the benefits of woodchip mulch. Don't forget to follow our do's and don'ts for successful mulching.

What Are The Benefits Of Using Bark In Gardening?

Discover the amazing benefits of using bark in gardening! From improved soil health to enhanced aesthetics, bark is a versatile ally for any gardener. Find out how it can insulate plants, suppress weeds, and promote healthy growth. Give your garden a makeover with the wonders of bark!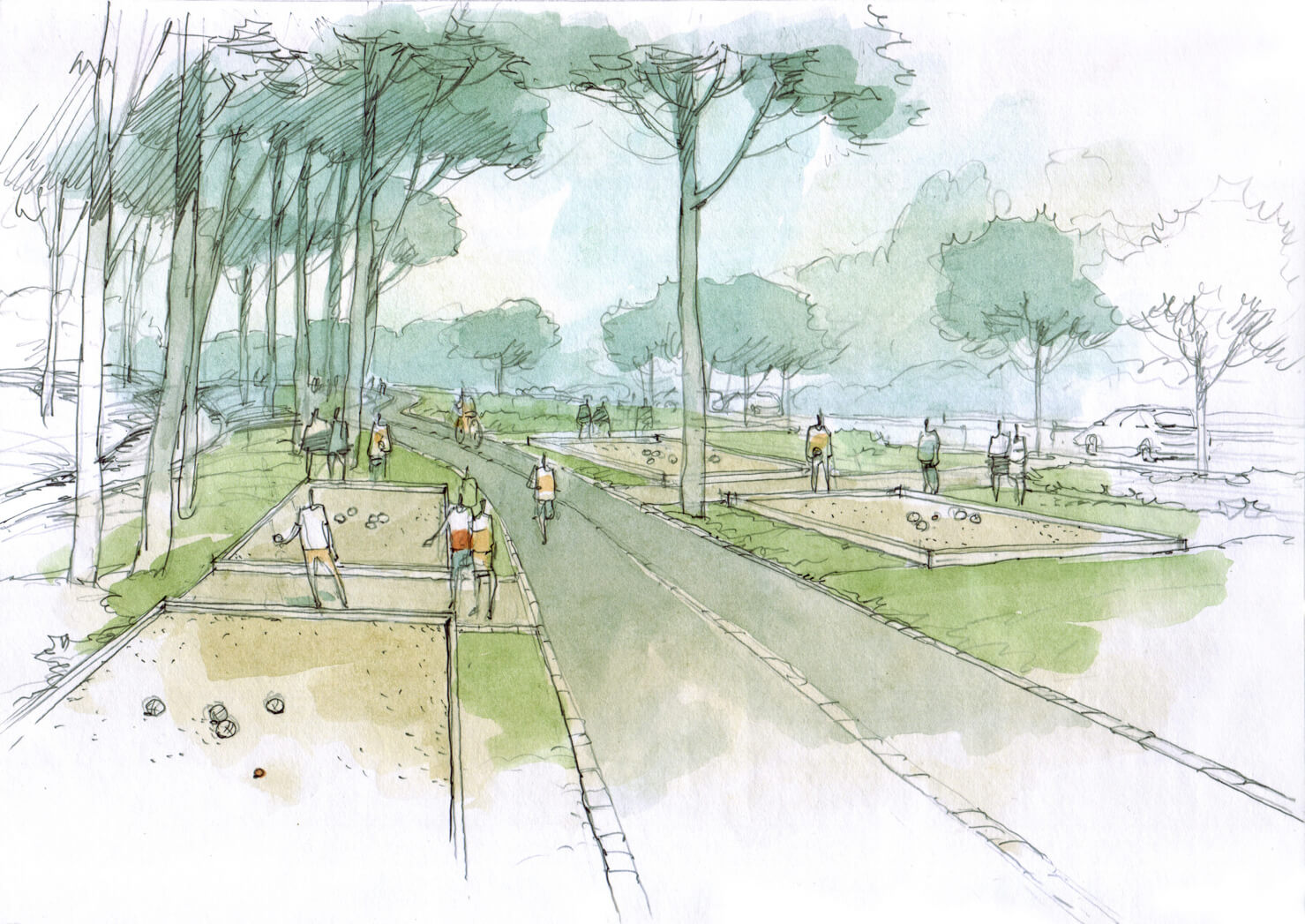 Great Products for Builders, Groundworkers and Civil Engineers
For builders, civil engineers and groundworkers, AHS provides an outstanding service in sourcing and supplying competitively priced products from the UK's leading manufacturers. Whatever the size of your order, call us for great prices, nationwide delivery and outstanding service from our dedicated, knowledgeable team.
Latest Hard Landscaping Projects
Can play area bark be used for trails or paths in parks? Find out in this article as we explore its potential, benefits, maintenance tips, and alternatives.