GRASS SEED
At AHS, we know that good quality lawns start with good quality grass seed. That's why we've hand-picked the best specialist grass seed the landscaping industry has to offer.
Every project is different. So, whether you're tackling sports pitches, golf courses, parks, utility areas, estates or more domestic settings, AHS stocks a range of great value and versatile grass seed products to suit your needs.
The AHS grass seed range caters for all-purpose, economical general purpose grass areas; turf ryegrass blends for outfields, recreation areas, plus football, rugby and hockey pitches; grass verges, central reservations, slopes and embankments; tolerant turf in shaded woodland areas and lots more!
Any questions? Our Sales team is fully equipped with specialist knowledge on our product ranges. Contact them today to discuss your latest project.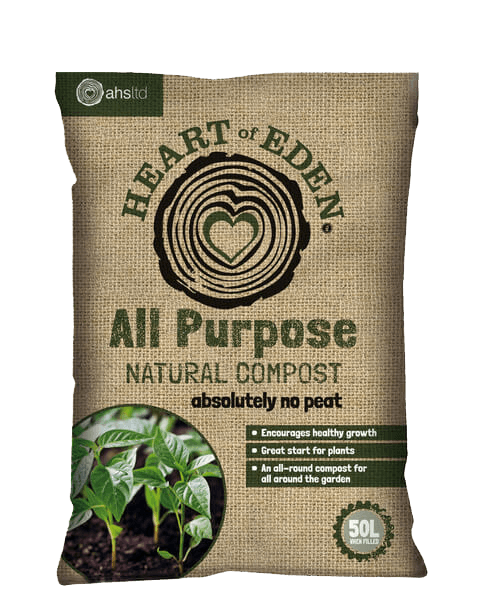 Why is AHS committed to peat-free products?
Peatlands are carbon rich wetlands that cover up to 12% of the UK land area and 3% of the global land surface. When well-managed and maintained, they have a net cooling effect on climate, reduce flood risk and support biodiversity. Healthy peatlands can reduce the flow of water from the uplands and provide floodplain storage for the lowlands. They also provide essential habitat for many wading birds, rare insects, flora and fauna.
Around 80% of the 3 million hectares of UK peatland has been affected by human activities, including the extraction of peat from lowland bogs for the horticulture industry, forestry channels being dug in the uplands and the draining of the lowlands, resulting in this precious environment hanging in the balance. It is estimated that there are more than 3.2 million tonnes of C02 being held in the UK peatlands alone and the affect it would have on the climate, if released, is unthinkable.
It takes 1,000 years for 1m of peat to form, so here at AHS we are doing our bit to help save this wonderful piece of natural habitat for the benefit of all, by ensuring that all our composts are absolutely peat-free. Support the continued fightback for UK peatlands by checking out our new Heart of Eden, All-Purpose Natural Compost, which is ethically produced and 100% peat-free!
Latest Soft Landscaping Projects
UK's number one supplier of ornamental bark and woodchip has been granted the Royal Warrant of Appointment.
AHS Ltd are proud to announce that we've achieved the PlanetMark Year 2021 Business Certification
We at AHS Ltd are very excited to announce the launch of our revamped website!