WILDFLOWER MEADOW TURF MATTING
The AHS Wildflower Meadow Turf Matting is a quick, easy and eco-friendly way to get wildflowers established in a domestic garden, living green roof or commercial landscaping project.
Each product in the range is low-maintenance and has been developed with specific needs in mind – from low-light, slopes, flooded and even hard to reach areas. What's more, every sheet of Wildflower Meadow Turf Matting is biodiverse and pollinator-friendly, ensuring food and nectar for local wildlife and insects.
Any questions? Our Sales team is fully equipped with specialist knowledge on all our product ranges. Contact them today to discuss your latest project.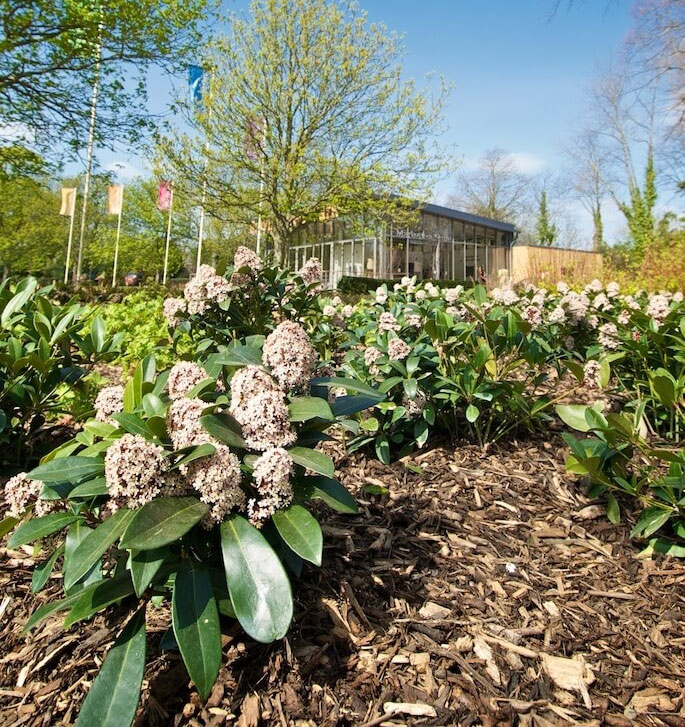 The benefits of incorporating bark into your landscape projects
8-35mm Contact Ornamental Bark provides outstanding organic weed suppression by reducing the need for expensive manual or chemical control on all planting schemes.
It is durable, long-lasting and free from pathogens, pests and weed seeds.
It creates an insulating layer throughout the winter months, helping to protect root structures from the damage associated with frozen ground.
Our springs and summers are getting hotter and during these periods, 8-35mm Contact Ornamental Bark helps to preserve moisture levels in soil, which also helps to reduce stress levels and plant losses. It's a totally natural way to reduce the frequency of manual watering, therefore, helping to preserve valuable water supplies.
Bark provides a hostile living environment for pests.
And, it provides natural organic matter to improve soil structure.