AHS Species Rich Meadow Turf Matting
PRODUCT DETAILS
AHS Species Rich Lawn Meadow TurfMat is hardwearing, incredibly easy to care for and a real asset to biodiversity.
A blend of 12 species of slow growing grasses with 23 types of colourful pollinator-friendly native perennial plants. The result is a multi-coloured carpet of plants just right for relaxing or playing on.
AHS Species Rich Lawn Meadow TurfMat only needs mowing every other week, but it won't grow to much more than ankle height and was specially designed for a relaxed maintenance regime.
The specially selected grasses ensure full coverage all year round – even in wintertime when the flowering plants are asleep. As for hot dry summers, AHS Species Rich Lawn Meadow TurfMat will keep its colour for longer than a standard grass lawn and will recover from drought much quicker.
Install AHS Species Rich Lawn Meadow TurfMat just like standard lawn turf. It needs to be laid on to prepared soil. Unlike most types of AHS Meadow TurfMat, Species Rich Lawn can tolerate slightly more nutrient rich soils, but please keep your new lawn watered until the roots are well established.
Low maintenance
Ideal for smaller budget projects
80% slow growing grasses
20% native wildflowers.
SPECIFICATION
Standard size: 1m2 (500mm wide, 2000mm long)
Contains 80% native grasses and 20% native wildflowers
Grown on a sandy loam and compost based substrate
Flowering times from April through to October.
DOWNLOAD THE FILE IN JUST ONE CLICK
Error: Contact form not found.
Our sustainably sourced play bark is a safe, attractive alternative to grass in children's play areas.
Our play barks are BS EN 1176 & 1177 compliant, which, when laid correctly, gives children the protection they need should an accident occur, whether in a public park or home play area.
We offer two play barks to suit every budget and scheme. Our 15-60mm Pine Play Area Bark is a wonderful reddy-brown colour with a heady pine odour. Alternatively, our 8-40mm Play Area Bark is designed for surfacing on a budget. A mid-brown colour, this bark still ensures a pleasing finish to any play area.
Our barks are 100% British sourced, non-staining and, with regular raking, play bark can last for years. It is durable in all weather conditions and can also be used for flower beds and borders.
For further information regarding how bark should be laid to achieve critical fall height requirements, please speak to one of our dedicated sales team who will be happy to advise.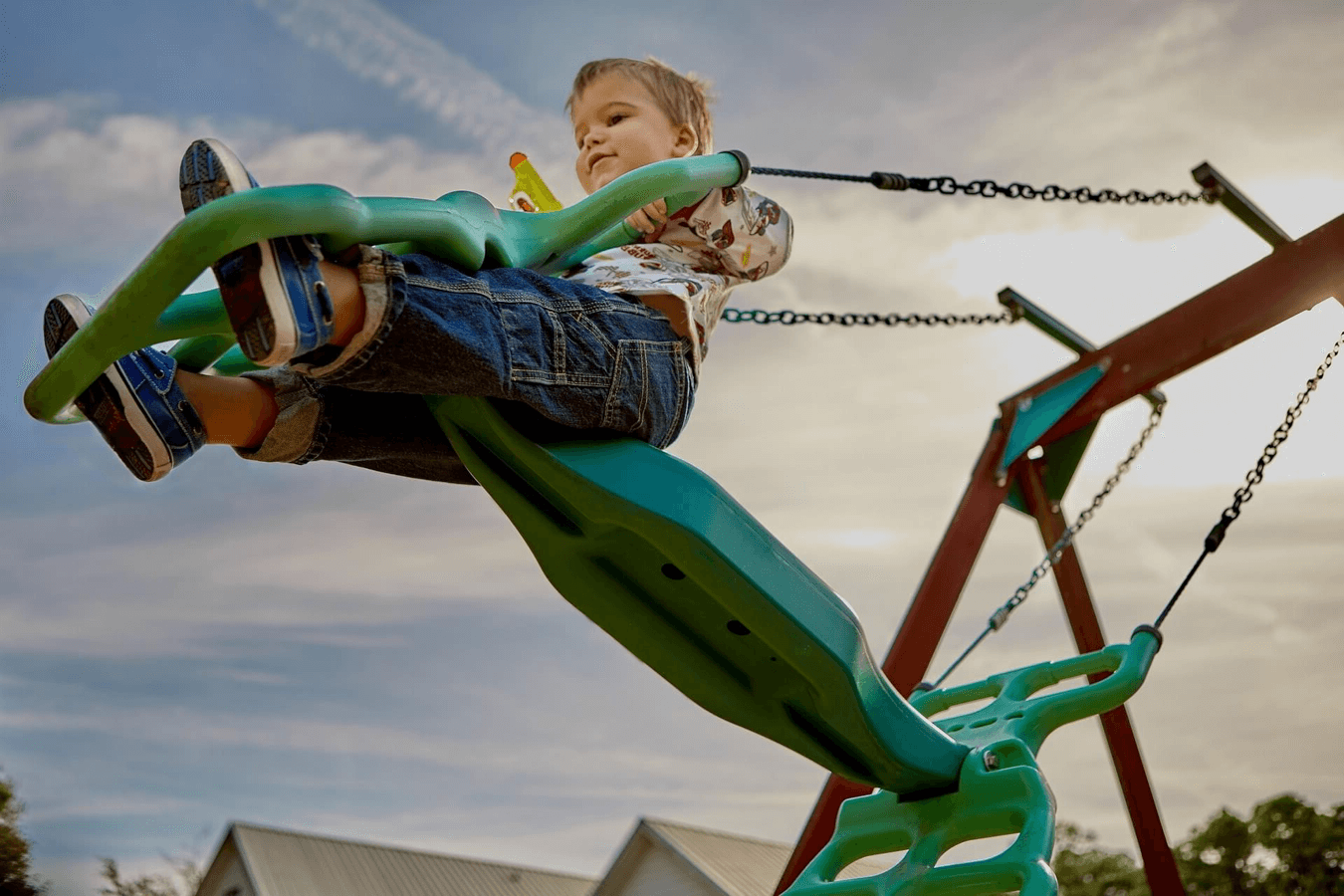 Error: Contact form not found.