Decorative Bark
PRODUCT DETAILS
Decorative Bark is a long-lasting, natural product. It can be used as ornamental ground cover for beds and borders, and it provides a clean visual background that will showcase flowers and foliage when used as a mulch. As well as making gardens look attractive, it can help suppress weeds and retain soil moisture during dry spells.
The rich colour of Decorative Bark provides an attractive backdrop to plants and shrubs, giving a neat and finished appearance to beds and borders.
USES
Ornamental mulch
Low-maintenance gardening
Suppressing weeds
APPLICATION RATE
Spread Decorative Bark to a depth of 25mm (1″); 50mm (2″) is required for effective weed suppression. Raking over will help give a more even appearance. Leave a gap of approximately 25mm-50mm (1″-2″) between the bark and base of the plant to protect delicate plants.
AVAILABLE IN
80ltr pre-packed bags
60ltr pre-packed bags.


PROPERTIES
Typical moisture content 3-15%
Particle size 0-20mm / 0-10mm
Shell content ≤ 10
Chloride content ≤ 0,01%
Acid soluble sulphate ≤ 0.8
AVAILABLE IN
DOWNLOAD THE FILE IN JUST ONE CLICK
Error: Contact form not found.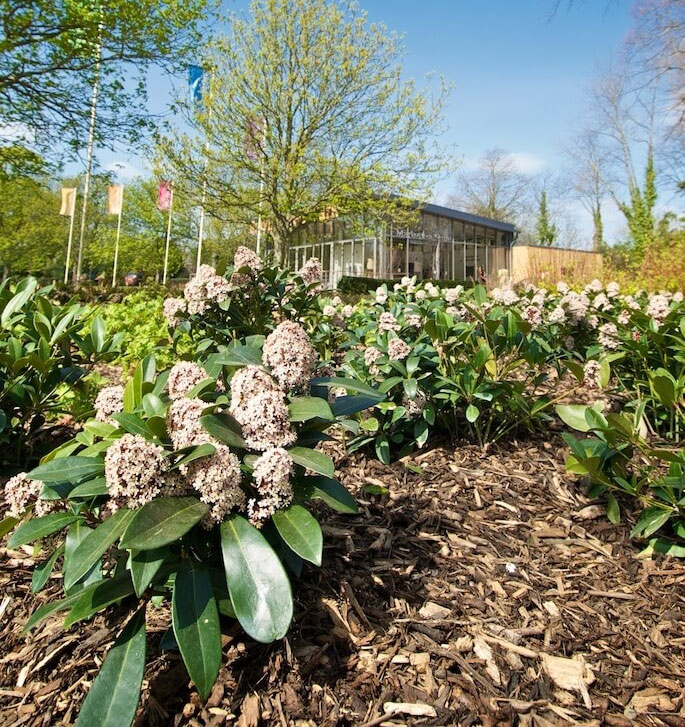 The benefits of incorporating bark into your landscape projects
8-35mm Contact Ornamental Bark provides outstanding organic weed suppression by reducing the need for expensive manual or chemical control on all planting schemes.
It is durable, long-lasting and free from pathogens, pests and weed seeds.
It creates an insulating layer throughout the winter months, helping to protect root structures from the damage associated with frozen ground.
Our springs and summers are getting hotter and during these periods, 8-35mm Contact Ornamental Bark helps to preserve moisture levels in soil, which also helps to reduce stress levels and plant losses. It's a totally natural way to reduce the frequency of manual watering, therefore, helping to preserve valuable water supplies.
Bark provides a hostile living environment for pests.
And, it provides natural organic matter to improve soil structure.
Error: Contact form not found.