ALL HARD LANDSCAPING PRODUCTS
AHS is one of the UK's leading specialists and retailers of hard landscaping products. We are proud to say we have been sourcing and supplying the UK's builders, groundworkers and engineers for more than 25 years.
From general or decorative aggregates, sands, paving, gravel, sleepers and sheds, the AHS hard landscaping range has everything you need to transform domestic and commercial outdoor spaces.
So, whatever your project or budget, you can be sure to get quality and value at the right price – all in quantities to suit you. Speak to a member of the AHS sales team today to get started.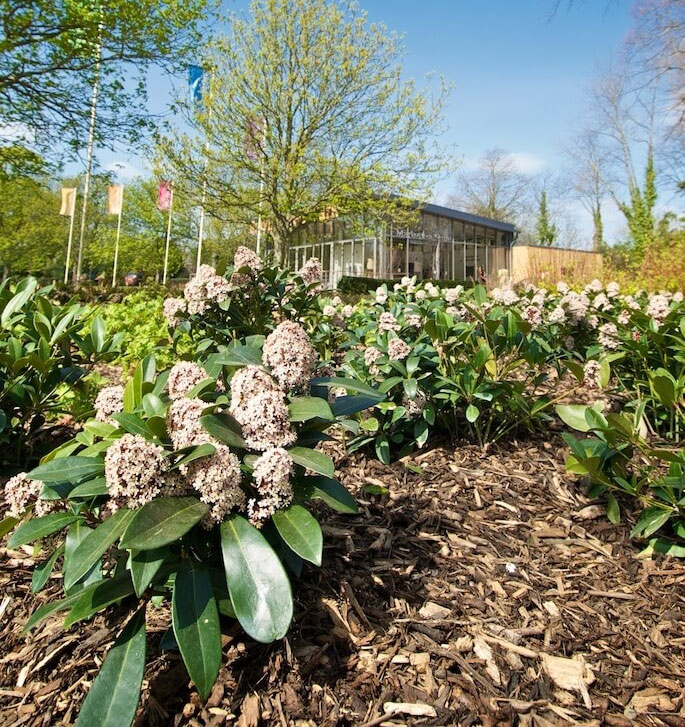 The benefits of incorporating bark into your landscape projects
8-35mm Contact Ornamental Bark provides outstanding organic weed suppression by reducing the need for expensive manual or chemical control on all planting schemes.
It is durable, long-lasting and free from pathogens, pests and weed seeds.
It creates an insulating layer throughout the winter months, helping to protect root structures from the damage associated with frozen ground.
Our springs and summers are getting hotter and during these periods, 8-35mm Contact Ornamental Bark helps to preserve moisture levels in soil, which also helps to reduce stress levels and plant losses. It's a totally natural way to reduce the frequency of manual watering, therefore, helping to preserve valuable water supplies.
Bark provides a hostile living environment for pests.
And, it provides natural organic matter to improve soil structure.
Latest Hard Landscaping Projects
UK's number one supplier of ornamental bark and woodchip has been granted the Royal Warrant of Appointment.
AHS Ltd are proud to announce that we've achieved the PlanetMark Year 2021 Business Certification
We at AHS Ltd are very excited to announce the launch of our revamped website!