Golden Cotswold Self-Binding Gravel
PRODUCT DETAILS
AHS Golden Cotswold Self-Binding Gravel is an eco-friendly, hard landscaping option for pathways and tracks. It is versatile, durable and easy to maintain. Once laid and firmed, AHS Self-Binding Gravel creates a solid surface that does not separate like loose chippings.
We believe that our AHS Golden Cotswold Self-Binding Gravel is the perfect solution for those looking for the natural effect of gravel with a firmer and more durable finish. This type of gravel is extremely versatile, easy to lay and maintain. It suits both traditional and modern settings.
AHS Self-Binding Path Gravel is equally attractive in rural or urban environments and is an excellent surface for footpaths, driveways and car parks as its natural setting properties creates a surface that is less susceptible to spreading and separating like loose chippings, resulting in a neat, golden finish. The gravel is graded 14-0mm to give a solid, hardwearing surface when laid.
AHS Self-Binding Gravel is suitable for areas experiencing some vehicular use. Use a thickness of 50mm for paths and 100mm for drives and parking areas.
Available in a range of quantities to suit you and your project. Speak to a member of the AHS team today to discuss your requirements.
USE FOR
Cycle paths
Areas of pedestrian and vehicular use
Golf courses
Heritage environments
Parks and gardens
Bridleways
Large landscaping projects
AVAILABLE IN
Loose loads
1000kg bulk bags.


Error: Contact form not found.
Our sustainably sourced play bark is a safe, attractive alternative to grass in children's play areas.
Our play barks are BS EN 1176 & 1177 compliant, which, when laid correctly, gives children the protection they need should an accident occur, whether in a public park or home play area.
We offer two play barks to suit every budget and scheme. Our 15-60mm Pine Play Area Bark is a wonderful reddy-brown colour with a heady pine odour. Alternatively, our 8-40mm Play Area Bark is designed for surfacing on a budget. A mid-brown colour, this bark still ensures a pleasing finish to any play area.
Our barks are 100% British sourced, non-staining and, with regular raking, play bark can last for years. It is durable in all weather conditions and can also be used for flower beds and borders.
For further information regarding how bark should be laid to achieve critical fall height requirements, please speak to one of our dedicated sales team who will be happy to advise.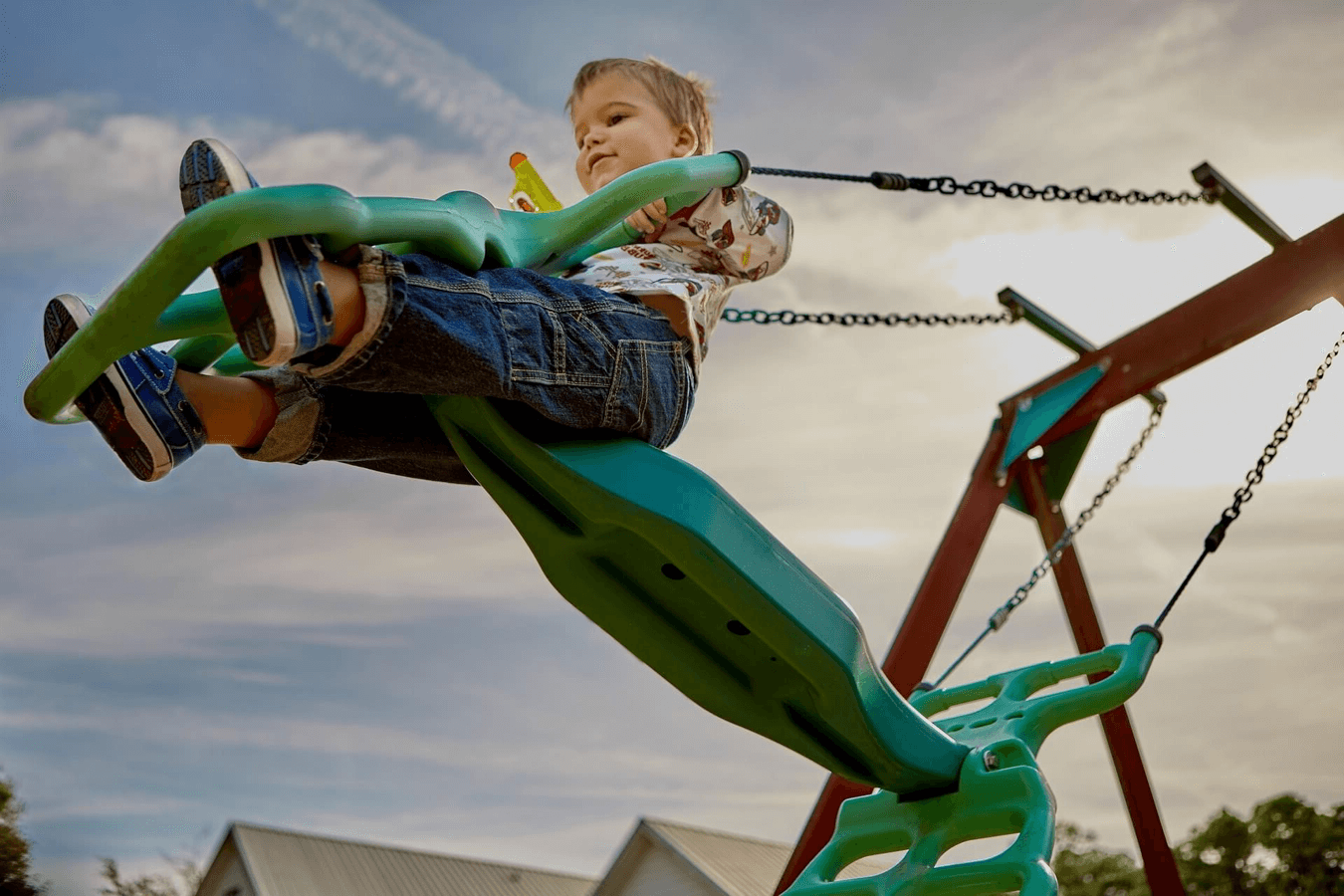 Error: Contact form not found.