Hardwood Chips
PRODUCT DETAILS
AHS Hardwood Chips extend plant life, offering thermal protection for roots while helping to reduce weeding and irrigation.
All AHS Hardwood Chips contain a minimum of 90% hardwood and a maximum of 10% softwood. They are made in the UK from sustainable sources.
FEATURES
Light to pale brown in colour.
APPLICATION RATE
For best results, ensure mulches are laid at a depth of between 50 and 100mm.
AVAILABLE IN
Loose loads
Bulk bags
80ltr Pre-packed bags
60ltr Pre-packed bags




APPLICATION RATE:
For best results, ensure mulches are laid at a depth of between 50 and 100mm.
AVAILABLE IN:
Loose
Bulk bag
60ltr pre-pack bags
80ltr pre-pack bags
DOWNLOAD THE FILE IN JUST ONE CLICK
Error: Contact form not found.
Our sustainably sourced play bark is a safe, attractive alternative to grass in children's play areas.
Our play barks are BS EN 1176 & 1177 compliant, which, when laid correctly, gives children the protection they need should an accident occur, whether in a public park or home play area.
We offer two play barks to suit every budget and scheme. Our 15-60mm Pine Play Area Bark is a wonderful reddy-brown colour with a heady pine odour. Alternatively, our 8-40mm Play Area Bark is designed for surfacing on a budget. A mid-brown colour, this bark still ensures a pleasing finish to any play area.
Our barks are 100% British sourced, non-staining and, with regular raking, play bark can last for years. It is durable in all weather conditions and can also be used for flower beds and borders.
For further information regarding how bark should be laid to achieve critical fall height requirements, please speak to one of our dedicated sales team who will be happy to advise.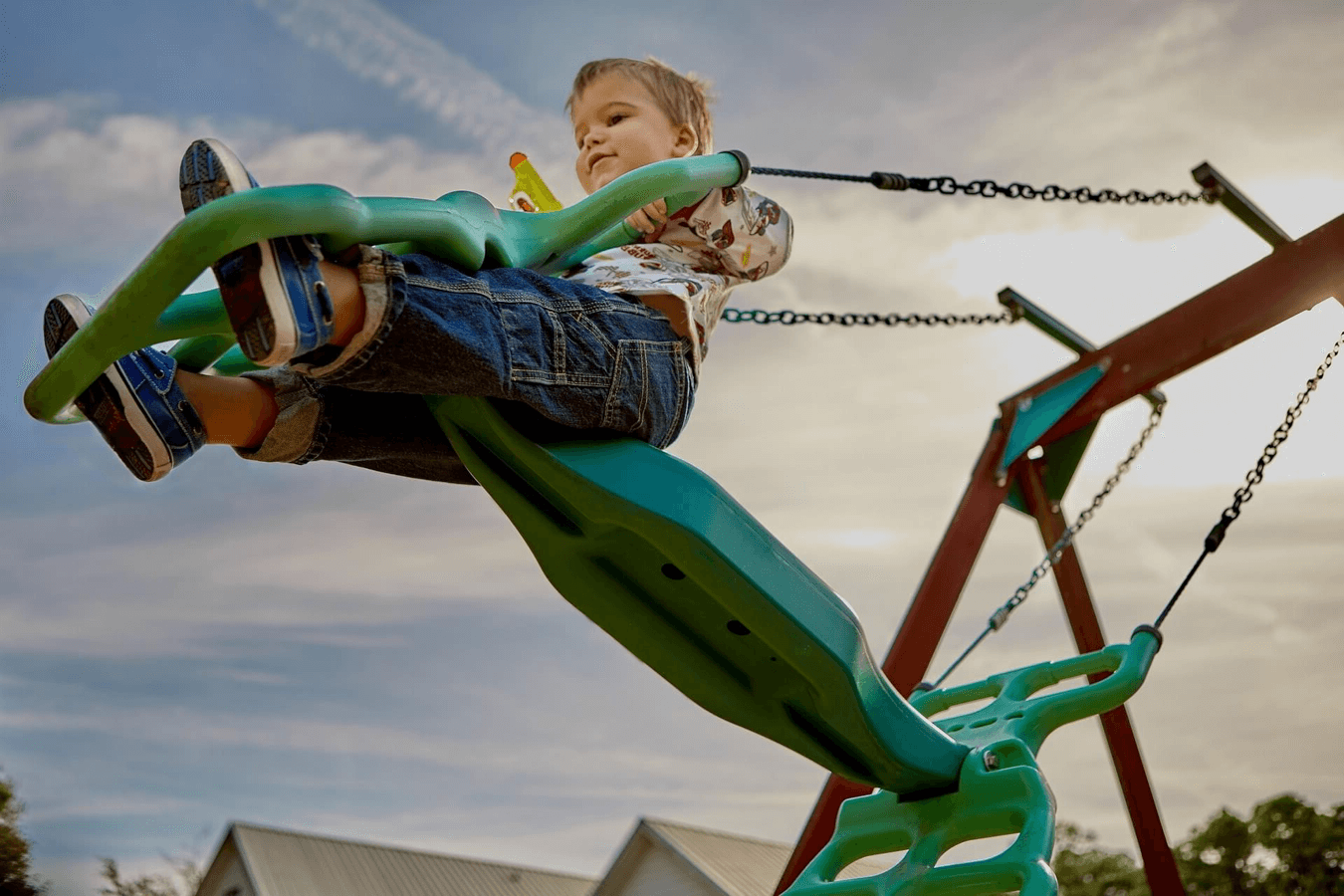 Latest Bark Projects Gallery
UK's number one supplier of ornamental bark and woodchip has been granted the Royal Warrant of Appointment.
AHS Ltd are proud to announce that we've achieved the PlanetMark Year 2021 Business Certification
We at AHS Ltd are very excited to announce the launch of our revamped website!
Error: Contact form not found.