Fine Composted Bark
PRODUCT DETAILS
AHS are proud to have been supplying the UK landscape industry with bark and woodchip for more than 25 years.
Fine Composted Bark is 100% British mixed conifer bark with a high percentage of spruce. It can be used as a single season ornamental mulch or as a soil conditioner.
FEATURES
100% British
90% of particles 0-8mm
Minimal dust and fines
Durable and long-lasting
White wood content, typically no greater than 10%
Bulk density typically 250-500kg/m3
pH range 5.5-7.5
Free from methyl bromide, pathogens, pests and weed seeds
Fire-resistant, in accordance with BS 4790:1987, ideal in areas of fire risk
Free of all foreign matter *
*While all practical measures are taken to remove foreign matter such as metal, glass and plastic, we cannot guarantee the complete absence of all extraneous material. The total amount will not exceed 0.2% by weight.
AVAILABLE IN
Loose
Bulk bags
80ltr pre-packed bags
60ltr pre-packed bags.




APPLICATION RATE
We recommend that all of our mulches are laid at a depth of 50-100mm to obtain the best results.
AVAILABLE IN
Loose
Bulk bag
60ltr pre-pack bags
80ltr pre-pack bags
DOWNLOAD THE FILE IN JUST ONE CLICK
Error: Contact form not found.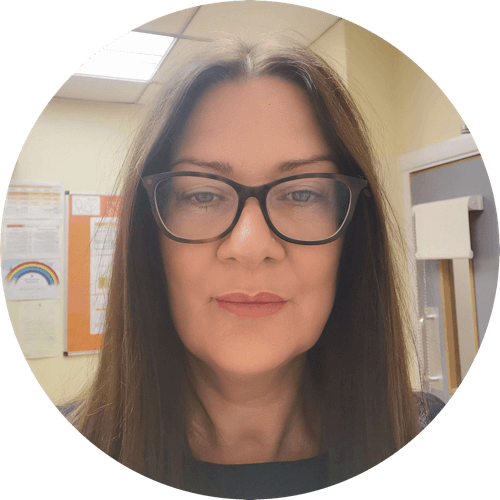 Zara Phillips
Customer Services Manager
Zara recently joined AHS from a management position within the service industry. She is passionate to ensure clients receive the highest level of care from our Customer Services team. She works tirelessly to ensure any issues that may arise, during such a difficult period within the industry for deliveries and production, are resolved quickly and without impacting clients.
Zara says about her role: "It has been exciting to join AHS and learning, in a very short space of time, a whole new industry! I love being able to gain positive feedback from clients about not only our wonderful team here in Customer Services, but how our products make a difference to the landscape industry, local authorities and the general public alike."
Zara lives in Kent with her two cats. She is a keen writer of short stories and is working on her first novel, which is a thriller. A fascinating fact about Zara; she is a keen horsewoman and, as well as previously teaching people to ride, she used to be a polo pony groom, working for a member of a well-known 70s rock band!
Latest Bark Projects Gallery
UK's number one supplier of ornamental bark and woodchip has been granted the Royal Warrant of Appointment.
AHS Ltd are proud to announce that we've achieved the PlanetMark Year 2021 Business Certification
We at AHS Ltd are very excited to announce the launch of our revamped website!
Error: Contact form not found.