Ahs Renovation Mix
PRODUCT DETAILS
Ahs GPN Renovation Mix is used by professional ground staff for a range of applications – from repairing divots in fairways, to remedying wear-and-tear in goal mouths. Damaged lawns can be patched, and dips and hollows levelled.
Baileys Renovation Mix is an equal mix of naturally sourced loam and sports sand, screened to 4mm. As this product is not kiln dried, it may not be suitable for
some domestic, mechanical spreaders.
KEY FEATURES
4mm screened
Carefully sourced and 100% natural
Compacted bulk density 1600kg/m3
Sandy loam texture
pH – 7.0-8.0.
DOWNLOAD THE FILE IN JUST ONE CLICK
Error: Contact form not found.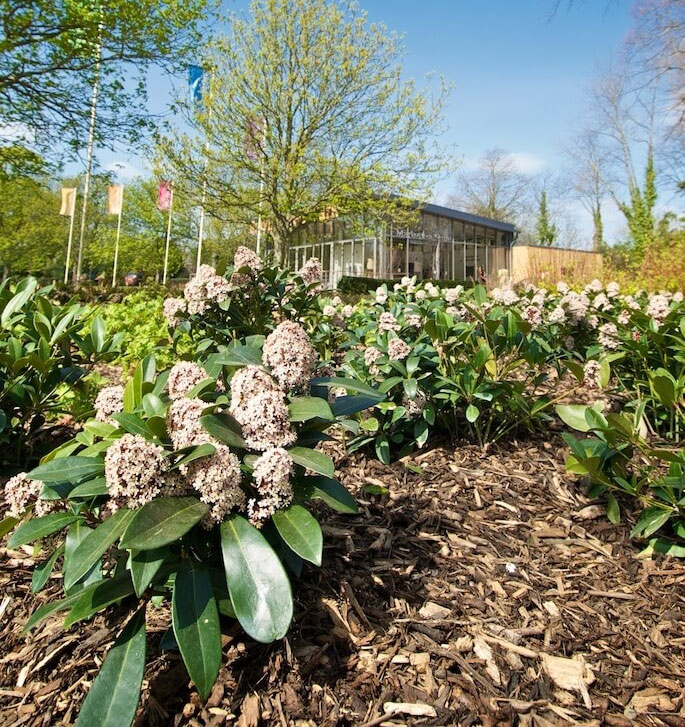 Key Benefits
8-35mm Contact Ornamental provides outstanding organic weed suppression by reducing the need for expensive manual or chemical control on all planting schemes.
Durable, long-lasting and free from pathogens, pests and weed seeds
Creates an insulating layer throughout winter months helping to protect root structures from the damage associated with frozen ground.
Our springs and summers are getting hotter and during these periods 8-35 contract ornamental helps to preserve moisture levels in soil, which helps reduce stress levels and plant losses. It's a totally natural way to reduce the frequency of manal watering, therefore, helping to preserve valuable water supplies.
Hostile living environment for pests.
Provides natural organic matter to improve soil structure.
Latest Bark Projects Gallery
UK's number one supplier of ornamental bark and woodchip has been granted the Royal Warrant of Appointment.
AHS Ltd are proud to announce that we've achieved the PlanetMark Year 2021 Business Certification
We at AHS Ltd are very excited to announce the launch of our revamped website!
Error: Contact form not found.