PAS100 Organic Green Compost
PRODUCT DETAILS
AHS are proud to have been supplying the UK landscape industry with bark and woodchip for more than 25 years.
Organic Green Compost is our peat-free general purpose tree and shrub planting compost. Ideal for most applications where the benefits of adding nutrients and structure to the soil is required. Acts as a natural slow release fertiliser, allowing the plants access to a continued source of nutrients, thus reducing the need to fertilise. Can also be used as an outstanding general purpose soil improver. Dark brown/black in colour with the feel and consistency of soil. All of our Organic Green Compost complies to the PAS100 certification.
FEATURES
95% of particles fall within a 0-10mm range
Adheres to PAS100
pH range of 7.0 to 8.5
Helps prevent moisture loss
Improves drainage
Promotes healthy and strong root growth
Mix 3 parts soil to 1 part Organic Green Compost for tree and shrub planting.
AVAILABLE IN
Loose loads
1000ltr bulk bags
50ltr pre-packed bags.



AVAILABLE IN
Loose
Bulk bag
50ltr pre-pack bags
STORAGE
Store under cool, dry conditions and prevent contact with chemicals, weed seeds and other contaminants.
DOWNLOAD THE FILE IN JUST ONE CLICK
Error: Contact form not found.
Our sustainably sourced play bark is a safe, attractive alternative to grass in children's play areas.
Our play barks are BS EN 1176 & 1177 compliant, which, when laid correctly, gives children the protection they need should an accident occur, whether in a public park or home play area.
We offer two play barks to suit every budget and scheme. Our 15-60mm Pine Play Area Bark is a wonderful reddy-brown colour with a heady pine odour. Alternatively, our 8-40mm Play Area Bark is designed for surfacing on a budget. A mid-brown colour, this bark still ensures a pleasing finish to any play area.
Our barks are 100% British sourced, non-staining and, with regular raking, play bark can last for years. It is durable in all weather conditions and can also be used for flower beds and borders.
For further information regarding how bark should be laid to achieve critical fall height requirements, please speak to one of our dedicated sales team who will be happy to advise.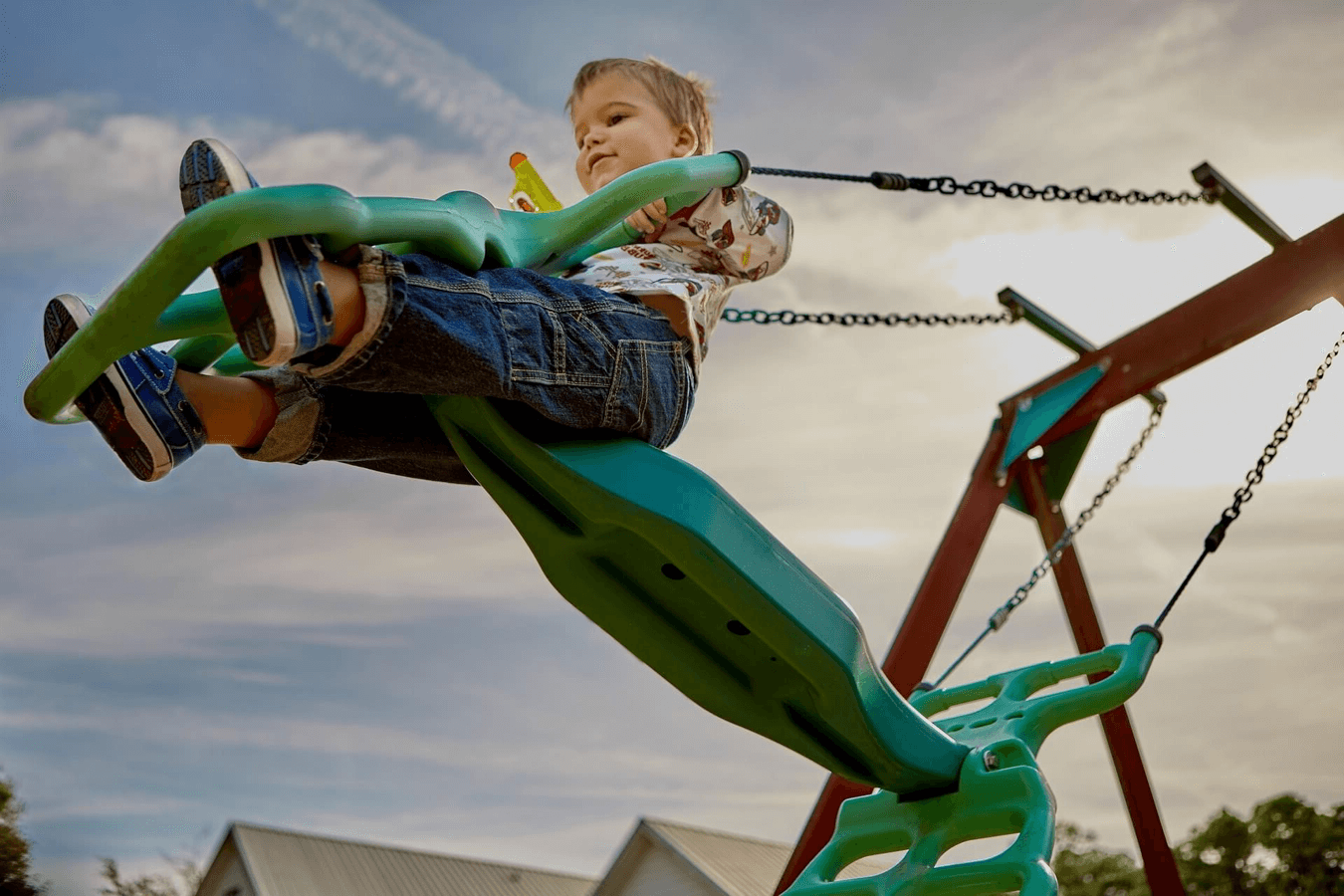 Error: Contact form not found.