Brown Planed & Bevelled Sleepers (PAR)
PRODUCT DETAILS
The AHS PAR Brown sleepers have been processed to achieve a smoother surface, with the square edges bevelled to achieve a smoother surface. Virtually splinter free, these sleepers are perfect for children's play areas and schools.
Our FSC®-certified sawn softwood sleepers have been pressure treated with Tanalith E wood preservative. This is a water-based wood preservative, which contains copper and proven organic biocides. The treatment ensures the sleepers benefit from long-term protection against fungal and insect attack when used both in and out of contact with the ground, in appropriate applications. To achieve the rich colour of our brown sleepers, Tantone 3950 has been added.
Upon natural exposure, our brown sleepers will gradually mellow over time and turn a lovely dark brown/grey colour. This weathering process does not indicate any loss of protection.
FEATURES
FSC

®-

certified
High quality – HC3 treated
For indoor and outdoor use
For landscaping and construction
Long lasting
AVAILABLE IN
2.4m x 100mm x 200mm (true sizing 2.4m x 96mm x 196mm)
1.2m x 100mm x 200mm (true sizing 1.2m x 96mm x 196mm).
Error: Contact form not found.
Our sustainably sourced play bark is a safe, attractive alternative to grass in children's play areas.
Our play barks are BS EN 1176 & 1177 compliant, which, when laid correctly, gives children the protection they need should an accident occur, whether in a public park or home play area.
We offer two play barks to suit every budget and scheme. Our 15-60mm Pine Play Area Bark is a wonderful reddy-brown colour with a heady pine odour. Alternatively, our 8-40mm Play Area Bark is designed for surfacing on a budget. A mid-brown colour, this bark still ensures a pleasing finish to any play area.
Our barks are 100% British sourced, non-staining and, with regular raking, play bark can last for years. It is durable in all weather conditions and can also be used for flower beds and borders.
For further information regarding how bark should be laid to achieve critical fall height requirements, please speak to one of our dedicated sales team who will be happy to advise.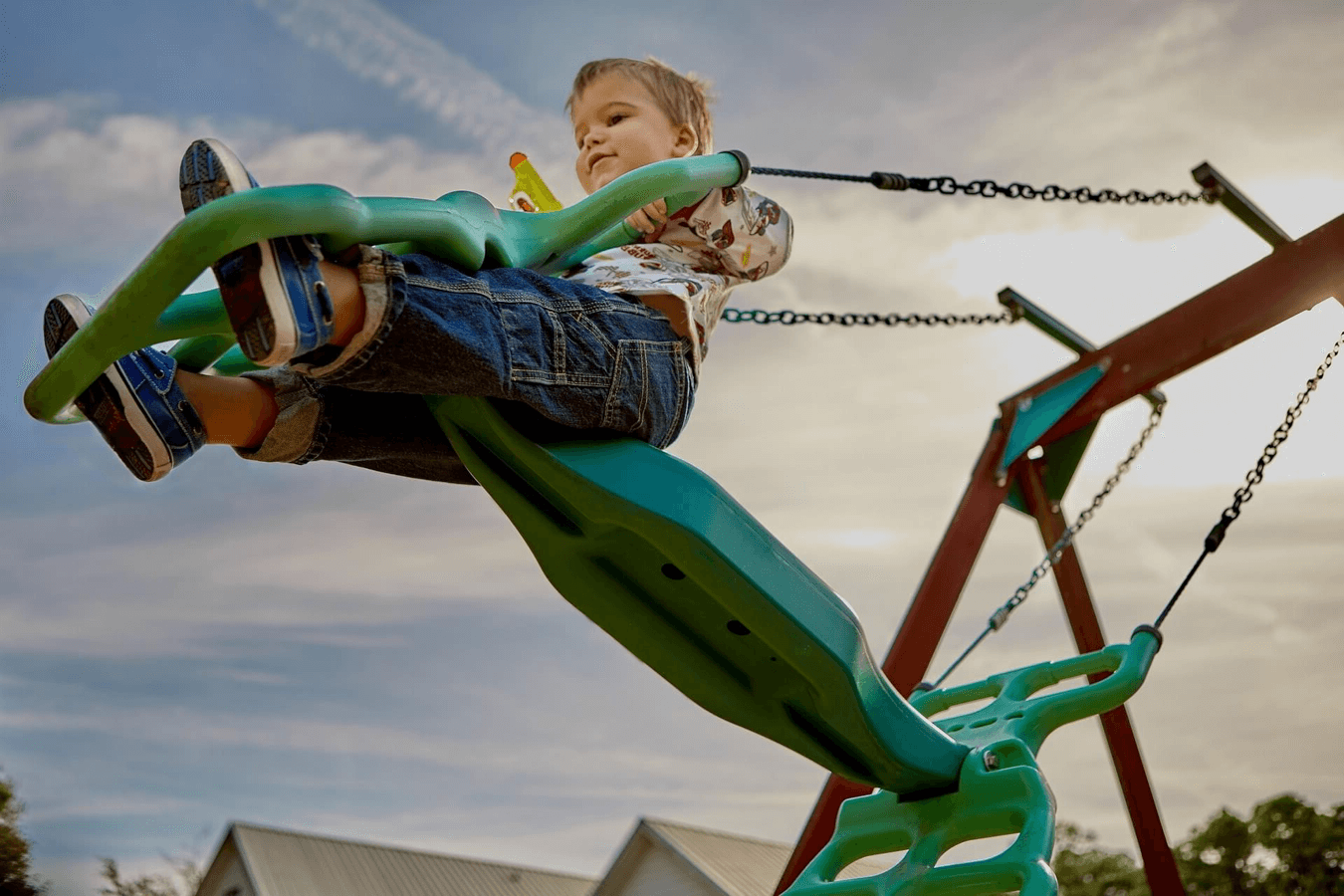 Error: Contact form not found.