MOT Type 3 Sub-Base
PRODUCT DETAILS
AHS are proud to offer a full range of base and decorative aggregates, nationwide.
40mm unbound mixture used for sub-base applications as per the Specification for Highway Works, Clause 805. Generally open graded with a reduced amount of fines (not zero fines), which improves drainage when compared with Type 1.
For environmental and cost reasons, recycled MOT Type 3 is also widely available.
USE FOR
Widely used for sports pitches, equestrian arenas, driveways and tennis courts where drain blockage may be an issue and where SUDS (Sustainable Urban Drainage Systems) legislation is imposed.
Also used as a sub-base material in hard standings, haul roads, paths and patios.
AVAILABLE IN
Loose loads
850kg bulk loads.


PROPERTIES
Typical moisture content 3-15%
Particle size 0-63mm (max)
Shell content ≤ 10
AVAILABLE IN
DOWNLOAD THE FILE IN JUST ONE CLICK
Error: Contact form not found.
Our sustainably sourced play bark is a safe, attractive alternative to grass in children's play areas.
Our play barks are BS EN 1176 & 1177 compliant, which, when laid correctly, gives children the protection they need should an accident occur, whether in a public park or home play area.
We offer two play barks to suit every budget and scheme. Our 15-60mm Pine Play Area Bark is a wonderful reddy-brown colour with a heady pine odour. Alternatively, our 8-40mm Play Area Bark is designed for surfacing on a budget. A mid-brown colour, this bark still ensures a pleasing finish to any play area.
Our barks are 100% British sourced, non-staining and, with regular raking, play bark can last for years. It is durable in all weather conditions and can also be used for flower beds and borders.
For further information regarding how bark should be laid to achieve critical fall height requirements, please speak to one of our dedicated sales team who will be happy to advise.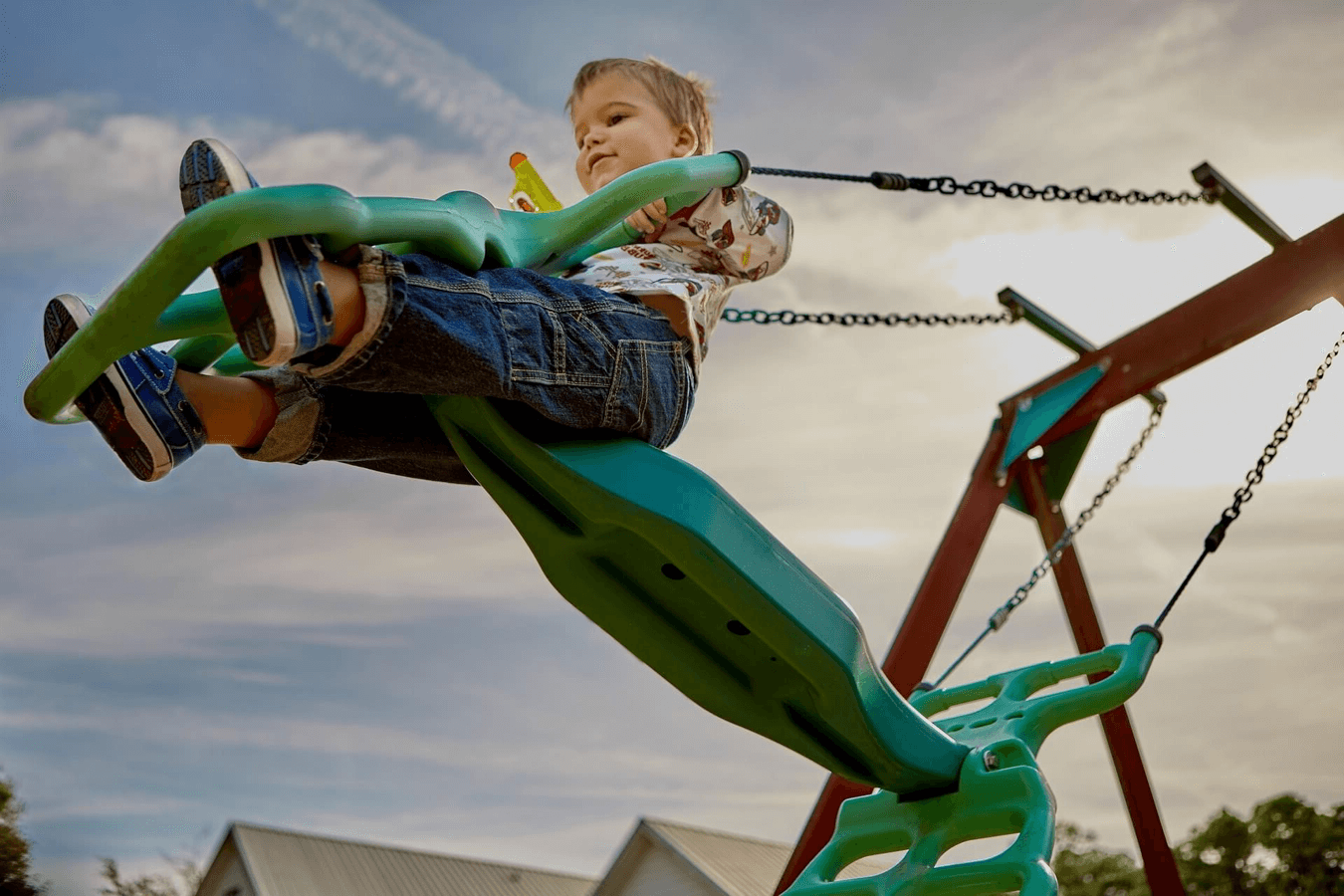 Error: Contact form not found.