DuraMeadow 90/10 Wildflower Mix
PRODUCT DETAILS
AHS DuraMeadow 90/10 Wildflower Mix is very similar to DuraBees 80/20 but blended for those on a very low budget. This bee-friendly mixture (90% legumes/grass and 10% wildflower) is suitable for a wide range of soil types. The wildflowers are robust and showy and the grasses are fine and slow-growing.
USE FOR
This very simple mix will provide a meadow of low maintenance for those on a tight budget. This grass, legume and wildflower mix is eminently attractive to bees, butterflies and other pollinators. Also designed to be tolerant of most soil types and conditions.
MIXTURE
60% Sainfoin / 10% Wild Red Clover / 20% Vetch / 5% Alsike Clover / 3% Birdsfoot Trefoil / 1% Musk Mallow / 1% Common Knapweed.
AVAILABLE IN
1kg pre-packed bags
5kg pre-packed bags
10kg pre-packed bags
20kg pre-packed bags.




Error: Contact form not found.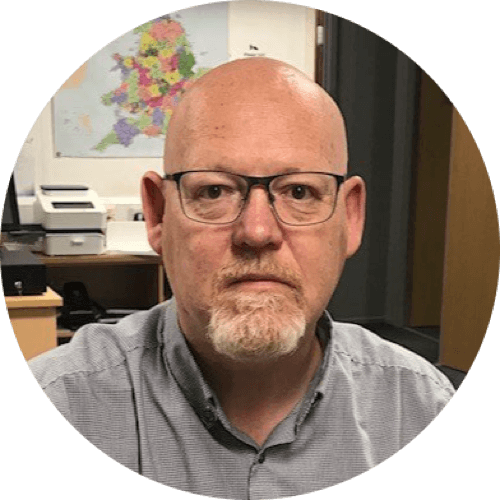 Ian Peacock
Operations Manager
Ian joined AHS after lockdown this year in a role that sees him supporting the company's core beliefs, while undertaking long-term strategic planning and developing policies and procedures.
His commitment to growing the company's environmental and departmental policies is second to none. Ian says, about his role: "I am delighted to have joined such a forward-thinking organisation. I am so impressed with the strides AHS has taken to ensure they are market leaders in developing effective environmental policies, and I'm looking forward to working with the team here to forge ahead with trailblazing industry standards."
Ian is married with two sons and lives in West Sussex. He is a keen musician and spends lots of his free time listening to music. He enjoys cooking and loves to partake in the delights of good food with family and friends. Ian is also an enthusiastic Dragon Boat Race fan and used to compete in the sport himself, up to National Finals level!
Error: Contact form not found.