Play Area Wood Fibre
PRODUCT DETAILS
AHS Play Area Wood Fibre is an attractive wood fibre that is suitable for use with play equipment in all rural, urban and exposed sites. It is produced from a blend of hardwood and softwood species and free of all foreign matter such as large stones, plastic, glass and any other extraneous materials*.
FEATURES
100% British
Fines content less than 5% (less than 8mm)
Over 90% of particles range from 8-20mm in size
100% natural product and contains no additives or colouring
Wood fibre content of 99%+
Complies with BS EN 1177 industry standard
The pH range is between 5.0 and 6.0
Free from methyl bromide, pathogens, pests and weed seeds
Free of all foreign matter *
*While all practical measures are taken to remove foreign matter such as metal, glass and plastic, we cannot guarantee the complete absence of all extraneous material. The total amount will not exceed 0.2% by weight.
APPLICATION RATE
The depth of Play Bark depends on the critical fall height required, please discuss with our sales team.
AVAILABLE IN
Loose loads
Bulk bags
60ltr pre-packed bags.



Error: Contact form not found.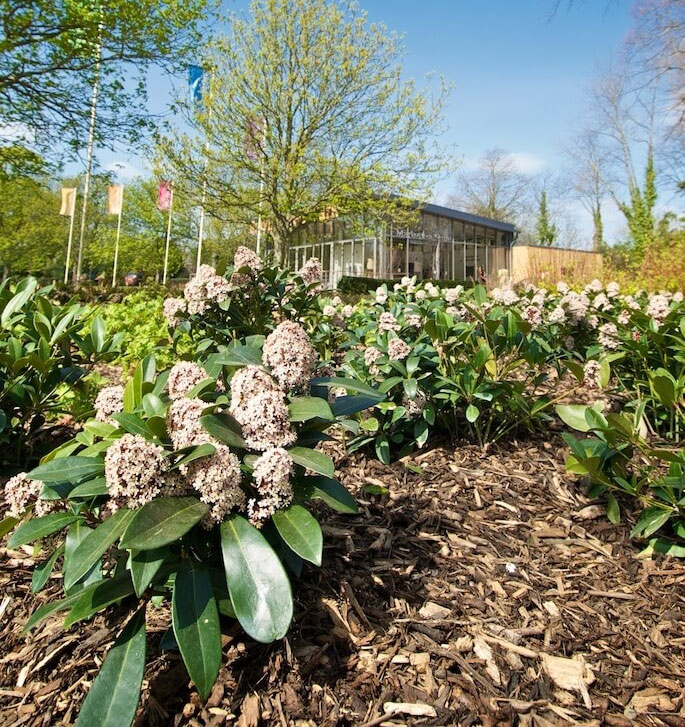 The benefits of incorporating bark into your landscape projects
8-35mm Contact Ornamental Bark provides outstanding organic weed suppression by reducing the need for expensive manual or chemical control on all planting schemes.
It is durable, long-lasting and free from pathogens, pests and weed seeds.
It creates an insulating layer throughout the winter months, helping to protect root structures from the damage associated with frozen ground.
Our springs and summers are getting hotter and during these periods, 8-35mm Contact Ornamental Bark helps to preserve moisture levels in soil, which also helps to reduce stress levels and plant losses. It's a totally natural way to reduce the frequency of manual watering, therefore, helping to preserve valuable water supplies.
Bark provides a hostile living environment for pests.
And, it provides natural organic matter to improve soil structure.
Error: Contact form not found.